Michael Jordan, also known by his initials MJ, is an American former professional basketball player, entrepreneur, and majority owner and chairman of the Charlotte Bobcats, a professional basketball team based in Charlotte, North Carolina.
Michael Jordan was born on February 17, 1963 in Brooklyn, New York to Deloris who worked in banking and James R. Jordan, Sr., an equipment supervisor.
Michael Jordan attended Emsley A. Laney High School in Wilmington, where he anchored his athletic career by playing baseball, football, and basketball.
Michael Jordan was recruited by numerous college basketball programs, including, Duke, North Carolina, South Carolina, Syracuse, and Virginia. In 1981, Michael Jordan accepted a basketball scholarship to North Carolina, where he majored in Cultural geography.
Michael Jordan is the fourth of five children. He has two older brothers, Larry Jordan and James R. Jordan Jr., one older sister, Deloris, and a younger sister, Roslyn.
He married Juanita Vanoy in September 1989, and they have two sons, Jeffrey and Marcus James, and a daughter, Jasmine. Michael Jordan and Juanita Vanoy filed for divorce on January 4, 2002, citing, irreconcilable differences, but reconciled shortly thereafter. They again filed for divorce and were granted a final decree of dissolution of marriage on December 29, 2006, commenting that the decision was made "mutually and amicably".
Michael Jordan proposed to his longtime girlfriend, Cuban-American model Yvette Prieto, on Christmas, 2011, and they were married on April 27, 2013 at Bethesda-by-the-sea Episcopal Church.
Michael Jordan's individual accolades and accomplishments include five Most Valuable Player (MVP) Awards, ten
All-NBA First Team designations, nine All-Defensive First Team honors, fourteen NBA All-Star Game MVP Awards, ten scoring titles, three steals titles, six NBA Finals MVP Awards, and the 1988 NBA Defensive Player of the Year Award.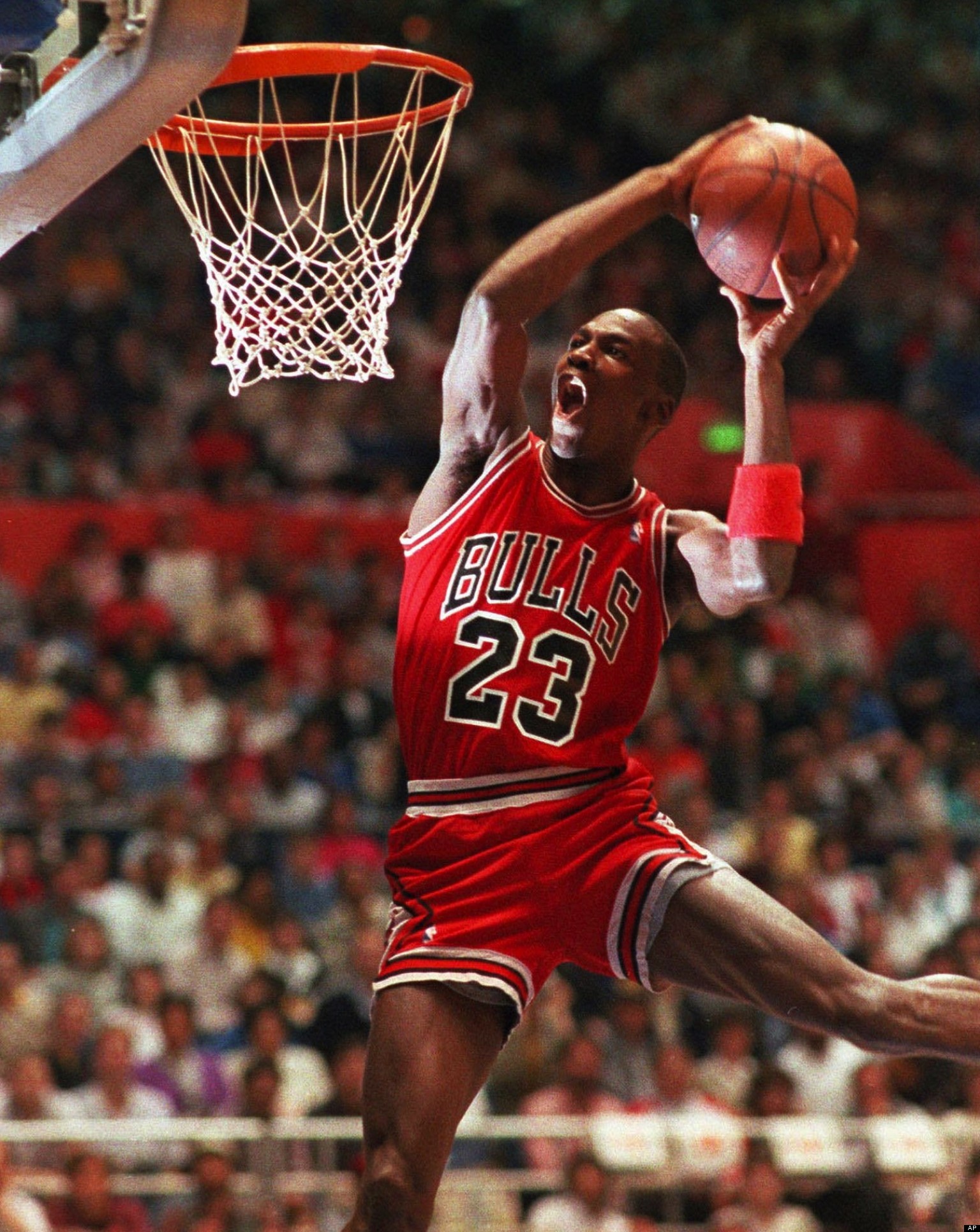 Michael Jordan and his wife Yvette Prieto
Michael Jordan and his wife Yvette Prieto
Michael Jordan and his wife Yvette Prieto
Michael Jordan and his wife Yvette Prieto
Michael Jordan and his wife Yvette Prieto
Michael Jordan and his wife Yvette Prieto on their wedding Day on April 27, 2013