Zinedine Yazid Zidane nicknamed "Zizou" is an assistant coach and sporting director at Real Madrid, and a retired footballer who played as an attacking midfielder for the French national team, Juventus and Real Madrid. Zinedine Zidane made his professional debut with Cannes on 18 May 1989 at the age of sixteen in a Ligue 1 match against Nantes.
Zinedine Zidane was born on 23 June 1972 as the youngest of five siblings. His parents, Smail and Malika, emigrated to Paris from the village of Aguemoune in the Berber-speaking region of Kabylie in northern Algeria in 1953 before the start of the Algerian War. Both France and Algeria consider Zinedine Zidane a citizen.
Zinedine Zidane was named the best European footballer of the past 50 years by UEFA, and has been described as one of the greatest players in the history of the game.
Amongst his personal accolades Zidane has won the FIFA World Player of the Year three times and the Ballon D'Or once. He was Ligue 1 Player of the Year in 1996, Serie A Footballer of the Year in 2001 and La Liga (The Top professional association football division of the Spanish football league system) Best Foreign Player in 2002. He was awarded the Euro 2000 Player the tournament and the 2006 FIFA World Cup Golden Ball. He retired from professional football after the 2006 World Cup.
At club level Zinedine Zidane won La Liga (The Top Professional association football division of the Spanish football league system) and the UEFA Champions League with Real Madrid, two Serie A league Championships with Juventus and an Intercontinental Cup and a UEFA Super Cup each with both aforementioned sides. On the International stage Zinedine Zidane won 1998 FIFA World Cup and Euro 2000 with France.
Zinedine Zidane is married to Veronique Fernandez. They have four sons; Enzo Alan Zidane Fernandez born 24 March 1995, Luca Zinedine Zidane Fernandez born 13 May 1998, Theo Zidane Fernandez born 18 May 2002 and Elyaz Zidane Fernandez born 26 December 2005. Enzo, Luca and Theo are all members of the Real Madrid Academy. Enzo (Midfielder) is a Juvenil a player, Luca (Goalkeeper) is in Cadete A and Theo (Striker) is in Alevin A.
Zinedine Zidane has had endorsements with many companies, including Addidas, Lego, France Telecom, Orange, Audi, Volvic and Christian Dior.
Zinedine Zidane
Zinedine Zidane
Zinedine Zidane
Zinedine Zidane with his wife Veronique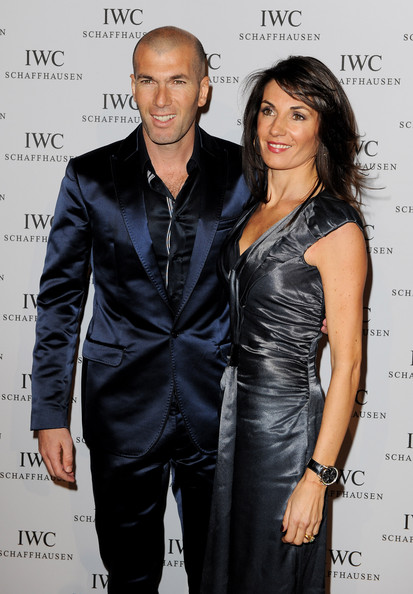 Zinedine Zidane with his wife Veronique
Zinedine Zidane with his wife Veronique
Zinedine Zidane with his wife Veronique
Zinedine Zidane with his wife Veronique
Zinedine Zidane with his wife Veronique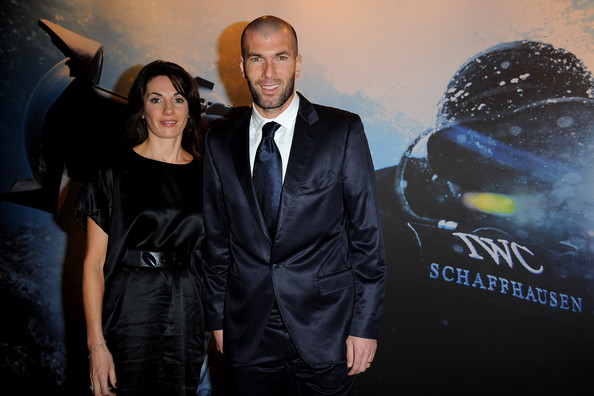 Zinedine Zidane with his wife Veronique
Zinedine Zidane with his wife Veronique
Zinedine Zidane with his wife Veronique
Zinedine Zidane (First Left) and his wife Veronique Zidane (second left) with former Portuguese footballer Luis Figo (second right) and wife Helen Svedin (first right)